MOSCOW RUSSIA
MISTER TWISTER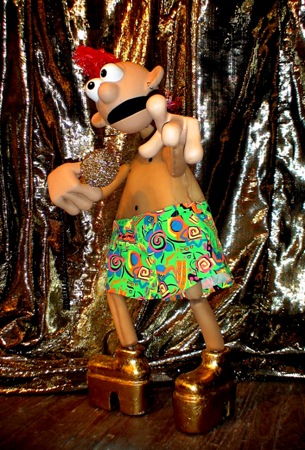 Created, designed and built by Nikolai Zykov in 2002.
System: marionette.
Height: 100 cm / 39 in.
Materials: papier-mâché, foaming polyethylene, Styrofoam, foam rubber, metal wire, fiber plastic, fabric.
First presentation - May 7, 2002, Moscow State Academic Chamber Music Theatre.
This vignette is a combination of the modern looking puppet and old twist music.
The puppet has moving side to side boots.
See PHOTO ALBUM of MISTER TWISTER.
Twister in TV show, Moscow, Russia, 2002.