MOSCOW RUSSIA
GIANT

"DODO"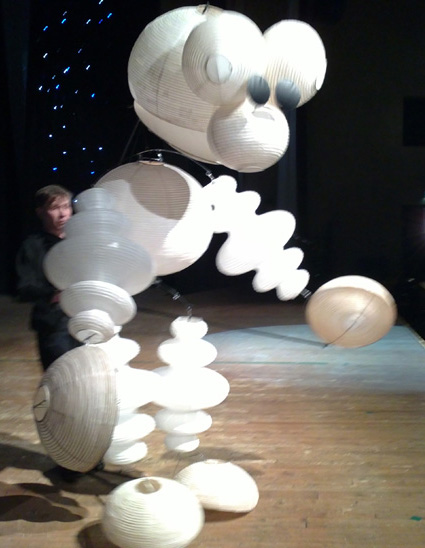 Created, designed and built by Nikolai Zykov in 2002.
Puppet form: instant self-luminous giant object puppet operated by 5 rods.
Height: 3 m / 10 ft.
Materials: metal wire, fiber plastic, rice paper, LED.
First presentation - November 9, 2002, Concert Hall "Krasny Oktyabr", Moscow.
Giant is a giant glow puppet assembled on the stage.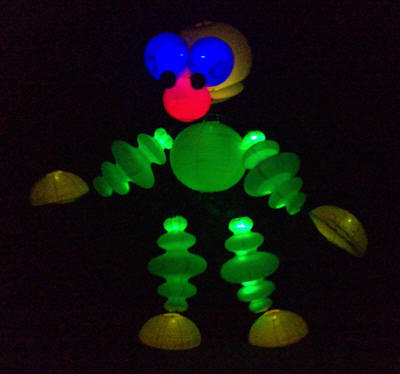 The puppet is operated by one puppeteer.
Step 1: puppeteer brings 14 paper lamps on the stage.
Step 2: light off, lamps start lighting and assemble in giant human figure.
Step 3: song of newborn puppet.
The puppet can be performed without glow effect in TV and on daylight stages.
See PHOTO ALBUM of GIANT.
Giant in TV show, Moscow, Russia, 2006.
GIANT participation in talent TV show "Tu Si Que Vales", Rome, Italy, 2018