MOSCOW RUSSIA
MAN OF THE XXI CENTURY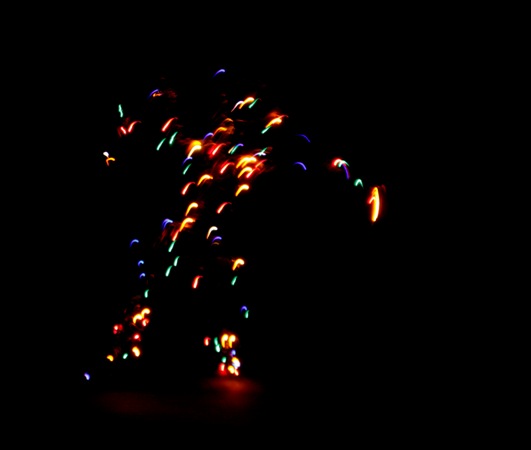 Created, designed and built by Nikolai Zykov in 2002.
Puppet form: self- luminous string marionette.
Height: 71 cm / 28 in.
Materials: metal wire, electric wire, 100 electric lamps.
First presentation - March 30, 2002, Concert Hall "Baku", Moscow.
Electric lamps are shaped in the form of a human body.
The vignette is accompanied by trance-house music.
See PHOTO ALBUM of MAN OF THE XXI CENTURY.