MOSCOW RUSSIA
SANTA CLAUS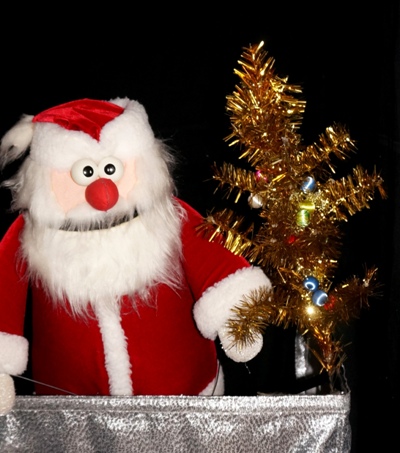 Created, designed, and built by Nikolai Zykov in 2000.
System: rod puppet.
Height: 54 cm / 21 in.
SANTA CLAUS - hand puppet in The Muppet Show style.
Materials: foam rubber, metal wire, fiber plastic, fabric.
First presentation - December 25, 2000, Concert Hall "Salyut".
This puppet is made specially for Christmas and New Year shows.