MOSCOW RUSSIA
SAXOPHONIST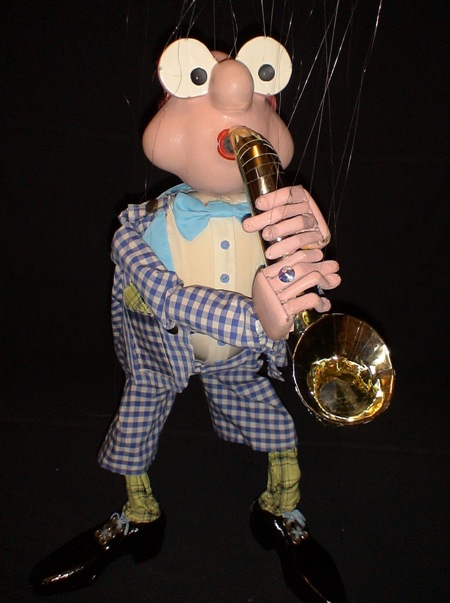 Created, designed and built by Nikolai Zykov in 1981.
System: marionette.
Number of strings: 26.
Height: 83 cm / 33 in.
Materials: papier-mache, foam plastic, foamrubber, wood, metal wire, fabric, foil.
The building of Saxophonist began by July 19, 1981, and the puppet was ready in August.
First presentation for the public - September 19, 1981, Concert Hall "Burevestnik", Moscow.
The very difficult idea of moving of all fingers and rolling eyes was successfully realized.
See PHOTO ALBUM of SAXOPHONIST.
Saxophonist in TV show, Moscow, Russia, 1995.
Saxophonist on stage, TV Doverie, Moscow, Russia, 2011.