MOSCOW RUSSIA
RUSSIAN SINGER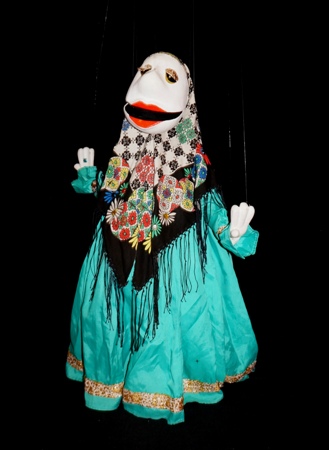 Created, designed and built by Nikolai Zykov in 1984.
System: marionette.
Height: 85 cm / 33 in.
Materials: papier-mache, foaming polyethylene, foam plastic, foam rubber, metal wire, fabric.
First presentation - December 26, 1984, Concert Hall of the Moscow Aviation University.
The puppet has the first originally constructed body made of foaming polyethylene.
- string marionette, character of Russian folk songs performer.
Prototype of the puppet is a famous Russian folk singer Lidiya Ruslanova.
See PHOTO ALBUM of RUSSIAN SONG.
Russian singer in film "Nikolai Zykov Theatre of marionettes", Moscow, Russia, 1993.