MOSCOW RUSSIA
RUSSIAN DANCE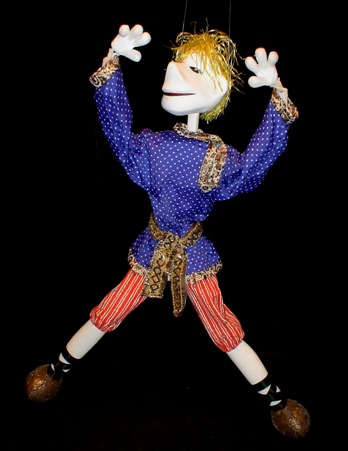 Created, designed and built by Nikolai Zykov in 1984.
System: marionette.
Height: 86 cm / 34 in.
Materials: papier-mache, foam plastic, foam rubber, wood, metal wire, fabric.
First presentation - December 26, 1984, Concert Hall of the Moscow Aviation University.
Prototype of the puppet is a hero of Russian fairy-tales Ivanushka-Durachok.
The puppet dances Russian folk dance Kalinka and dances on hands.
See PHOTO ALBUM of RUSSIAN DANCE.