MOSCOW RUSSIA
RUSSIAN BEAUTY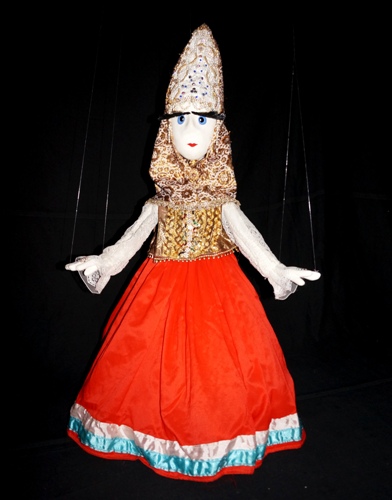 Created, designed and built by Nikolai Zykov in 1984.
System: marionette.
Height: 92 cm / 36 in.
Materials: papier-mâché, polyethylene foam, wood, metal wire, fabric, lace, glass furniture.
First presentation - December 26, 1984, Concert Hall of the Moscow Aviation University.
Russian Beauty is the first Russian folk style puppet of Nikolai Zykov. Costume of the puppet is a unique 18-th century Russian wedding costume, city Galich-Кostromskoy.
The puppet has specially constructed control for wave-type moving of hands.