MOSCOW RUSSIA
PARADISE BIRD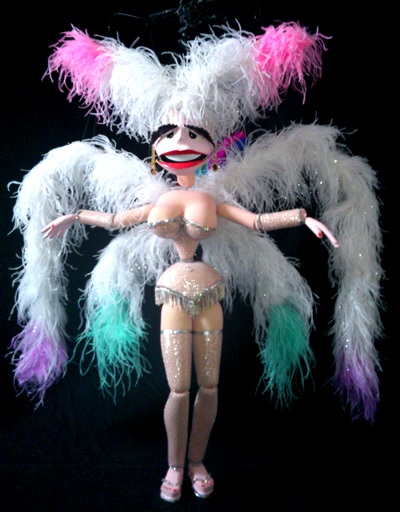 Created, designed, and built by Nikolai Zykov in 1984.
Puppet form: short string marionette.
Height: 110 cm / 43 in.
Materials: papier-mache, foam plastic, foam rubber, wood, metal wire, fabric, ostrich feathers, glass furniture.
The puppet was built - April 28, 1984, and reconstructed in 1995.
First presentation - May 7, 1984, Cultural Complex of Moscow Olympic Village.
Paradise Bird is the star of cabaret. The puppet has transforming feathers. At the beginning feathers hides the body, but later the body is opened step by step.
See PHOTO ALBUM of PARADISE BIRD.