MOSCOW RUSSIA
JAPANESE BEAUTY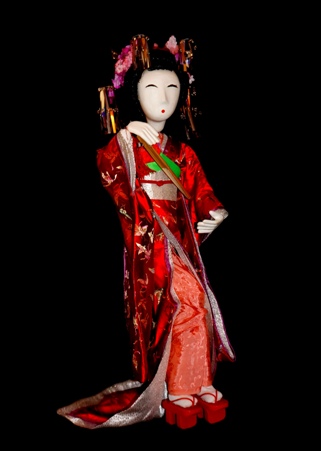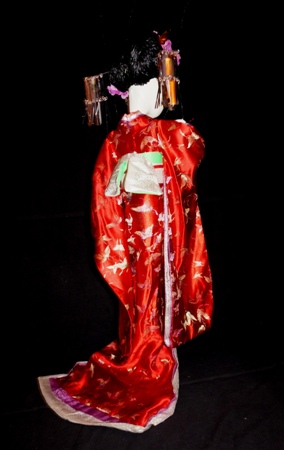 Created, designed, and built by Nikolai Zykov in 1985.
System: marionette.
Height: 95 cm / 37 in.
Materials: papier-mache, foam plastic, foamr ubber, wood, metal wire, fabric, plastic, real Japanese fan.
The puppet is in a traditional Japanese costume Kimono.
The trick of the opened-closed fan was added in 1996.
See PHOTO ALBUM of JAPANESE BEAUTY.