MOSCOW RUSSIA
HAWAIIAN DANCE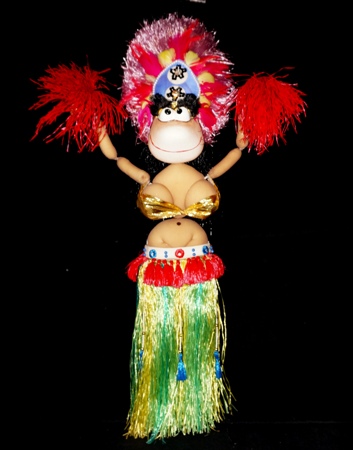 Created, designed, and built by Nikolai Zykov in 1985.
System: marionette.
Height: 102 cm / 40 in.
Materials: papier-mache, foam plastic, foam rubber, metal wire, plastic ribbon, glass furniture.
The puppet dances a hot Hawaiian dance and finally divides in two parts.
See PHOTO ALBUM of HAWAIIAN DANCE.
Hawaiian dance in TV show, Leningrad, USSR, 1990.