MOSCOW RUSSIA
NEON SNOWFLAKES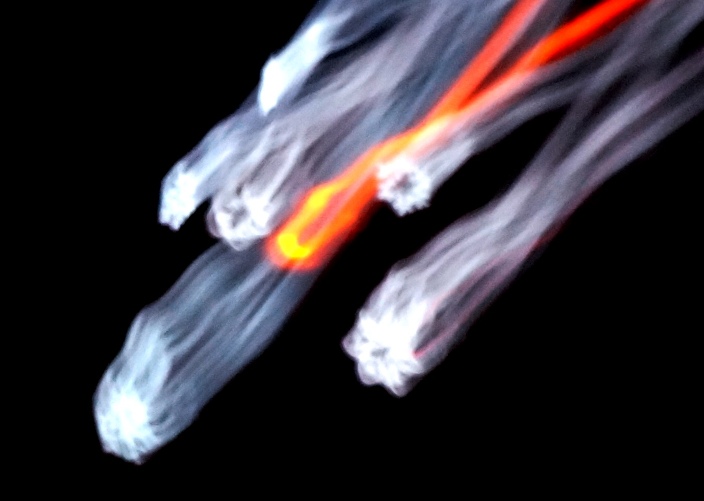 Created, designed and built by Nikolai Zykov in 2019.
Puppet form: "flying above spectators" self-luminous string objects.
Maximum distance between objects is 5 m.
Diameter of snowflakes: 40 centimeters.
Materials: EL wire (electroluminescent wire), metal wire, fiber plastic.
First public presentation - January 4, 2019, Resort Park "Soyuz", Yunost , Russia.
NEON SNOWFLAKES - 8 glow marionettes which flying above the stage and spectators, operated by one puppeteer.
See PHOTO ALBUM of NEON SNOWFLAKES.