MOSCOW RUSSIA
DOLL'S DANCE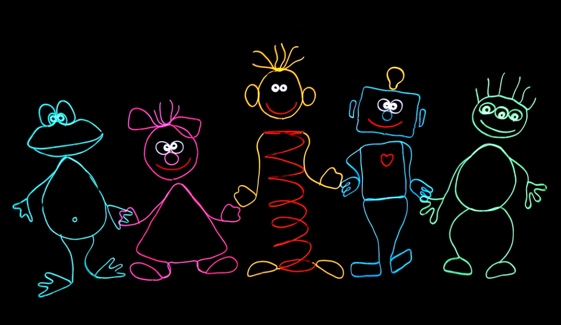 Created, designed and built by Nikolai Zykov in 2018.
Puppet form: 5 EL-wire marionettes.
Marionette height: 80 centimeters.
Wight complete puppet design - 2 meters 30 cm.
Materials: EL wire (electroluminescent wire), metal wire, fiber plastic.
First presentation - Yantar Resort, Mozhaysk, Russia. November 4, 2018.
DOLL'S DANCE - five dancing neon marionettes which appear one after another, operated by one puppeteer.
See PHOTO ALBUM of DOLL'S DANCE.