MOSCOW RUSSIA
NEON GIRL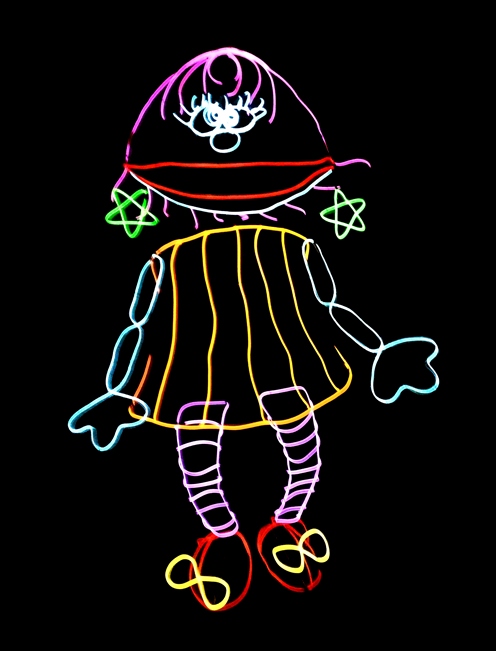 Created, designed and built by Nikolai Zykov in 2020.
Puppet form: EL-wire string marionette.
Marionette height: 100 centimeters.
Materials: EL wire (electroluminescent wire), metal wire.
First presentation - March 20, 2021, House of Music, Kaluga, Russia.
NEON GIRL is a v3D neon string marionettte with an opening mouth, movable arms and legs. The puppet is made using the latest technologies, but according to the 1986 sketches of the puppetl GIRL.
See PHOTO ALBUM of NEON GIRL.