MOSCOW RUSSIA
FISH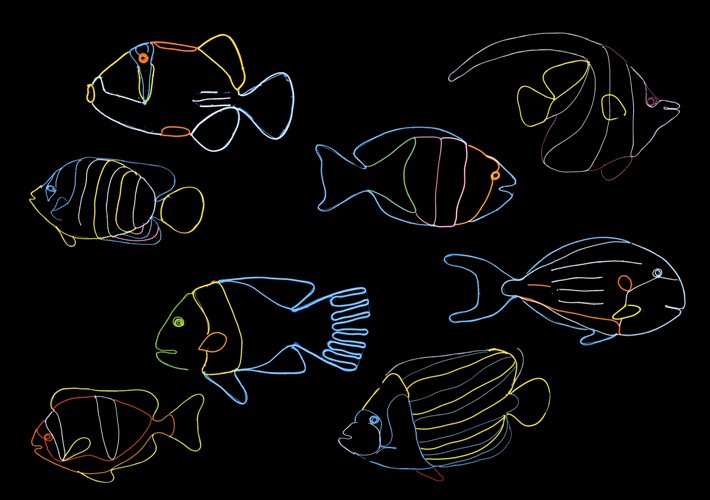 Created, designed and built by Nikolai Zykov in 2020.
Puppet form: "flying above spectators" self-luminous string objects.
The length of each fish - about 60 centimeters.
Maximum distance between objects is 10 m.
Materials: EL wire (electroluminescent wire), metal wire, fiber plastic.
First presentation - March 20, 2021, House of Music, Kaluga, Russia.
FISH - 8 glow marionettes which flying above the stage and spectators, operated by two or one puppeteer.
See PHOTO ALBUM of FISH.