MOSCOW RUSSIA
MAN OF THE

22

CENTURY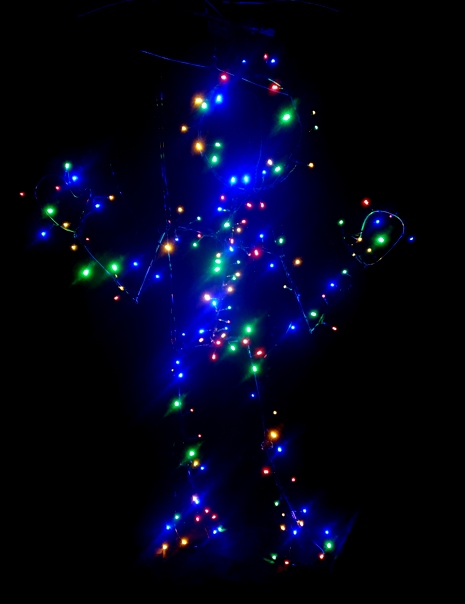 Created, designed and built by Nikolai Zykov in 202.0
Puppet form: self- luminous string marionette.
Height: 100 cm.
Materials: metal wire, electric wire, 150 LEDs.
First presentation - September 10, 2020, Tsar-Grad Park-Hotel, Spas-Teshilovo, Russia.
LEDs are shaped in the form of a human body.
The vignette is accompanied by trance-house music.
MAN of the 22nd CENTURY - a string marionette dancing to modern music, the puppet consists of LEDs, differs from the MAN of the 21st CENTURY by a large number of movable structural elements, a large number of light sources, large dimensions and a vertical wagon.
See PHOTO ALBUM of MAN OF THE 22 CENTURY.