MOSCOW RUSSIA
NEON CATERPILLAR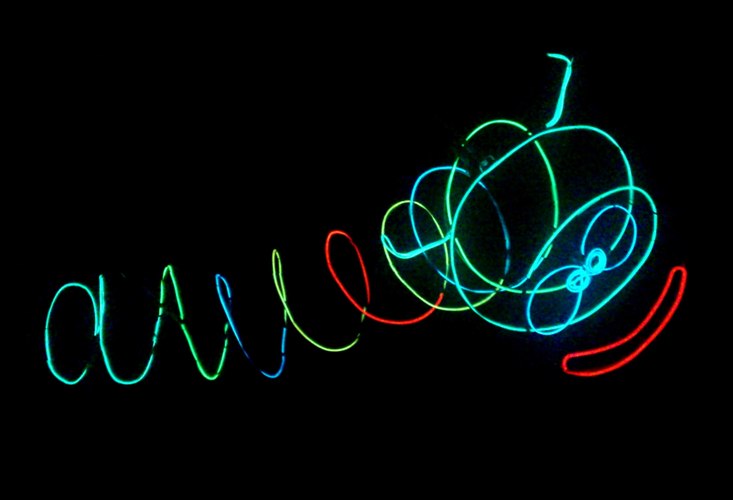 Created, designed, and built by Nikolai Zykov in 2018.
Puppet form: glow rod puppet.
Length: 1 meter.
Materials: EL wire (electroluminescent wire), metal wire, fiber plastic.
First public presentation - March 4 2018, GDO Concert Hall, Sergiev Posad, Russia.
NEON CATERPILLAR - glow caterpillar which crawling along walls and by spectators.
See PHOTO ALBUM of NEON CATERPILLAR.