MOSCOW RUSSIA
LED PYRAMIDS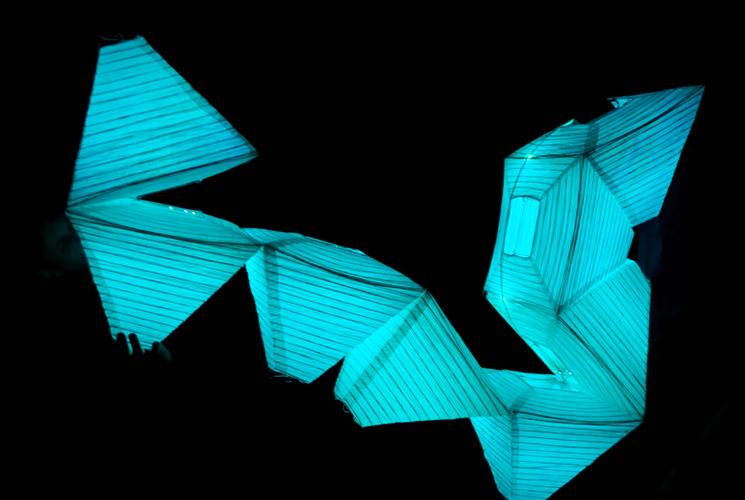 Created, designed, and built by Nikolai Zykov in 2018.
Puppet form: LED transforming string marionette.
Maximum length: 2m 45cm.
Materials: LEDs, paper, metal wire.
First presentation - December 17, 2017, Amphitheater Concert Hall, Moscow Jewish Community Center, Moscow, Russia.
LED PYRAMIDS - glowing LED transforming design of 7 paper pyramids.
See PHOTO ALBUM of LED PYRAMIDS.