MOSCOW RUSSIA
NEON BUTTERFLIES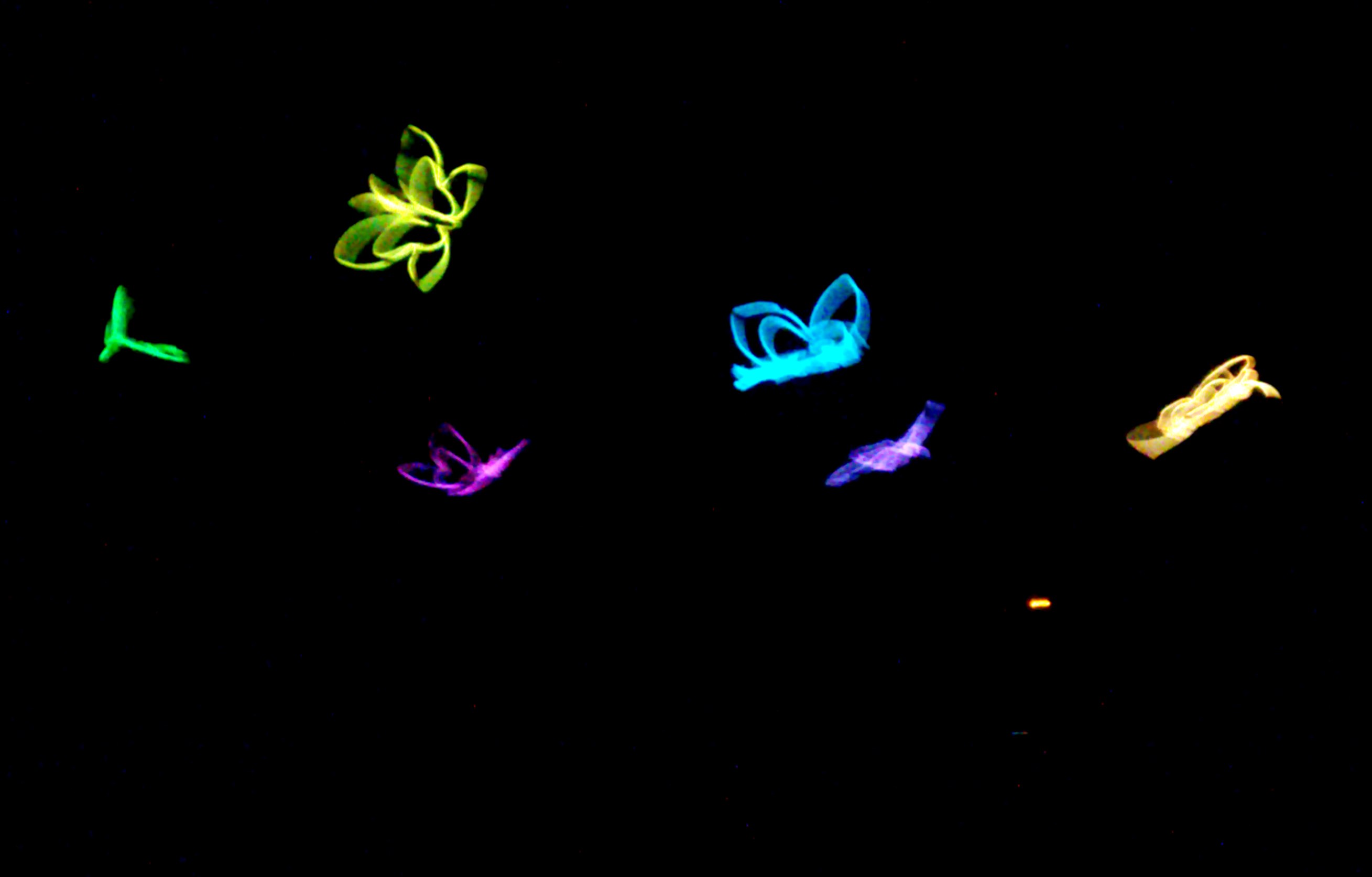 Created, designed, and built by Nikolai Zykov in 2018.
Puppet form: 8 glow flying marionettes.
Wight of flying area - up to 10 meters, height - up to 6 meters.
Butterfly wings: 50 centimeters.
Materials: EL wire (electroluminescent wire), metal wire, fiber plastic.
First public presentation - September 7, 2018, Beriozka Concert Hall, Moscow, Russia.
NEON BUTTERFLIES - 8 different colors glow marionettes which flying above the stage and spectators, operated by one puppeteer.
See PHOTO ALBUM of NEON BUTTERFLY.