MOSCOW RUSSIA
ASTRONAUT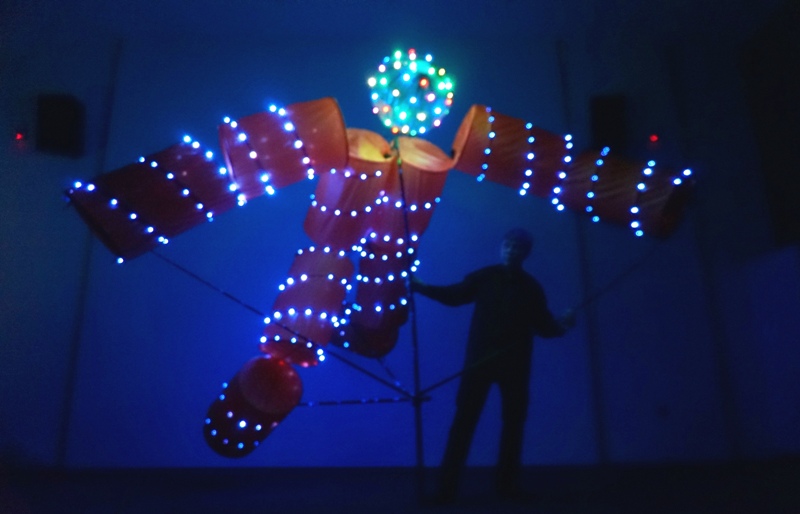 Created, designed and built by Nikolai Zykov in 2018.
Puppet form: giant puppet operated by 5 rods.
Height: 3 m / 10 ft.
Materials: metal wire, fiber plastic, fabric.
First presentation - September 8, 2018, Linden Park, Moscow.
ASTRONAUT - a giant puppet which is assembled on the stage and is operated by one puppeteer.