MOSCOW RUSSIA
MICROCOSMOS

"微宇宙"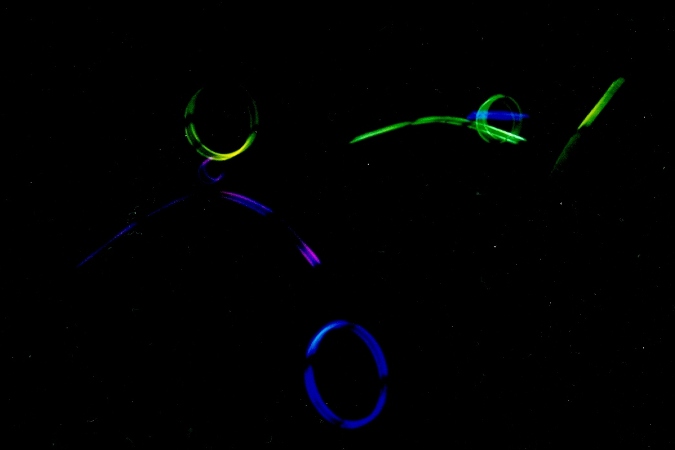 Created, designed and built by Nikolai Zykov in 2002.
Puppet form: "flying above spectators" chemoluminescent string marionettes..
Maximum distance between objects is 8 m / 26 ft.
Materials: metal wire, fiber plastic, chemoluminescent sticks.
First presentation - November 30, 2002, Concert Hall "Baku", Moscow.
Microcosmos - chaotic flight above the spectators of 8 separate self lighting objects.
The vignette has the first new original construction for flying puppets above the spectators
All 8 objects are operated by one puppeteer simultaneously.
See PHOTO ALBUM of MICROCOSMOS.