MOSCOW RUSSIA
HISTOIRE D'AMOUR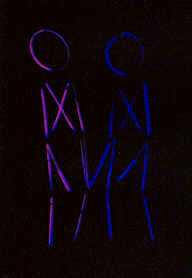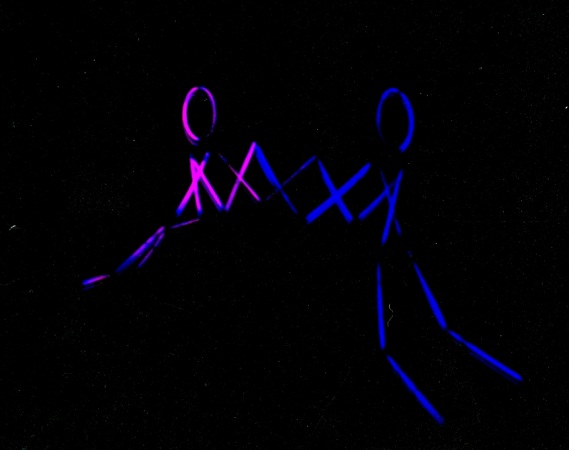 Created, designed and built by Nikolai Zykov in 2003.
Puppet form: "flying above spectators" chemoluminescent string marionettes.
Height: 80 cm / 31 in.
First presentation - March 2, 2003, Concert Hall "Moskvich", Moscow.
Materials: metal wire, fiber plastic, glow sticks.
Histoire d'amour - two flying above the spectators glow puppets.
See PHOTO ALBUM of HISTOIRE D'AMOUR.