MOSCOW RUSSIA
CRYSTAL BALLERINA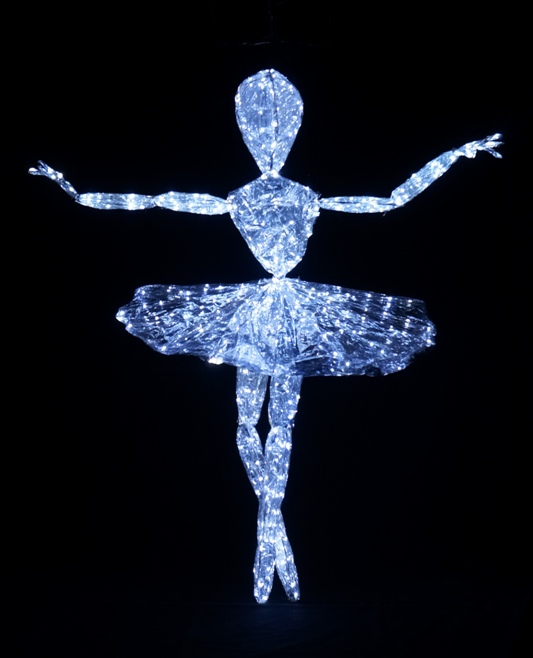 Created, designed, and built by Nikolai Zykov in 2019.

Puppet form: LED marionette.

Height: 110cm.

Materials: metal wire, sunscreen film, LEDs.

First presentation - Heydar Aliyev Palace, Baku, Azerbaijan, February 17, 2019

CRYSTAL BALLERINA - the traditional character in the puppet shows, but having a transparent design and glowing with the help of built-in LEDs.

See PHOTO ALBUM of CRYSTAL BALLERINA.