MOSCOW RUSSIA
BABY DINOSAUR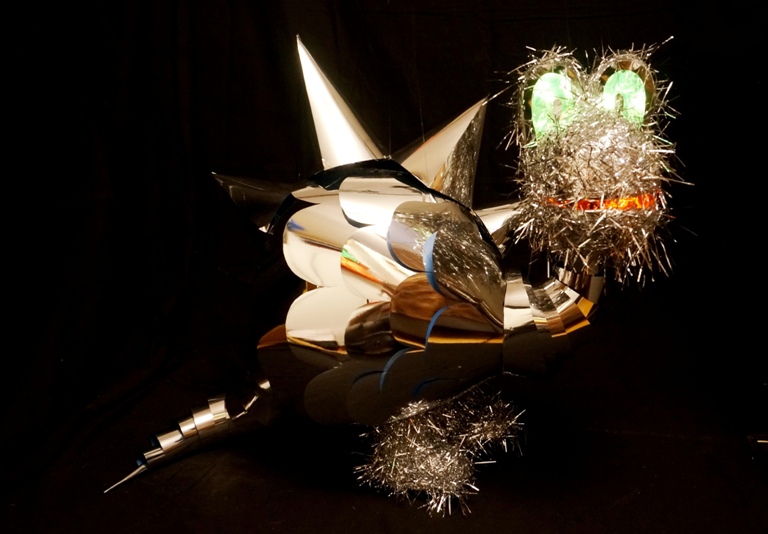 Created, designed, and built by Nikolai Zykov in 2015.
Puppet form: string marionette with lighting eyes and mouth.
Height: 83 cm.
Length: 1,7 m.
Materials: metal wire, silver foil, foam rubber.
First presentation - Metallist Concert Hall, Tver, Russia. November 4, 2015.
BABY DINOSAUR - small copy of Nikolai Zykov's DINOSAUR completely covered with silver foil and equipped with LED mouth and eyes.