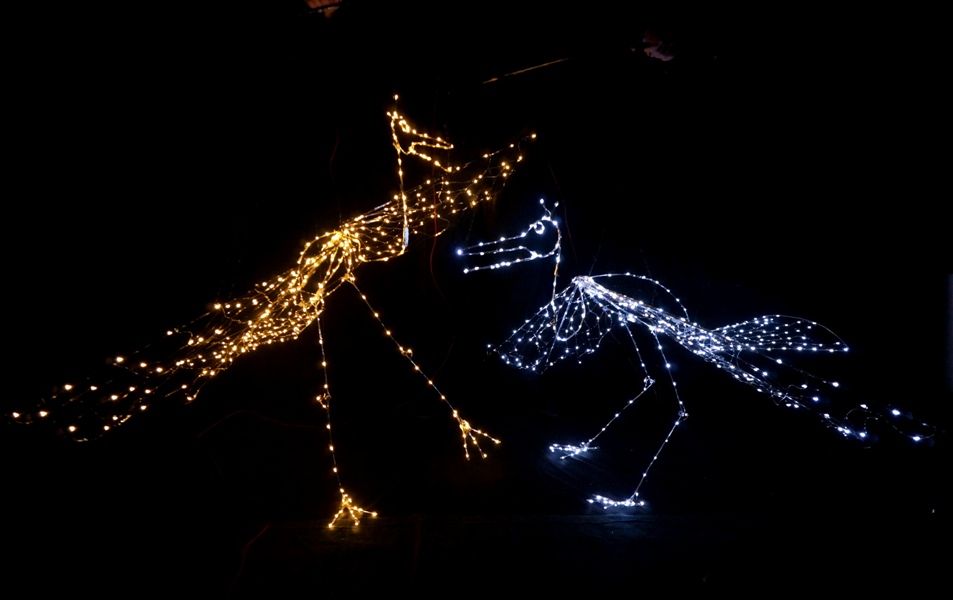 Created, designed, and built by Nikolai Zykov in 2015.

Puppet form: 2 LED marionettes + 3 LED marionettes.

Height: 100cm.

Materials: metal wire, LEDs.

First presentation - Central House of Artists, Moscow, Russia. October 26, 2015.

BIRDS - a dance of two big LED birds, operated by one puppeteer, and dance of their chicks.

See PHOTO ALBUM of BIRDS.