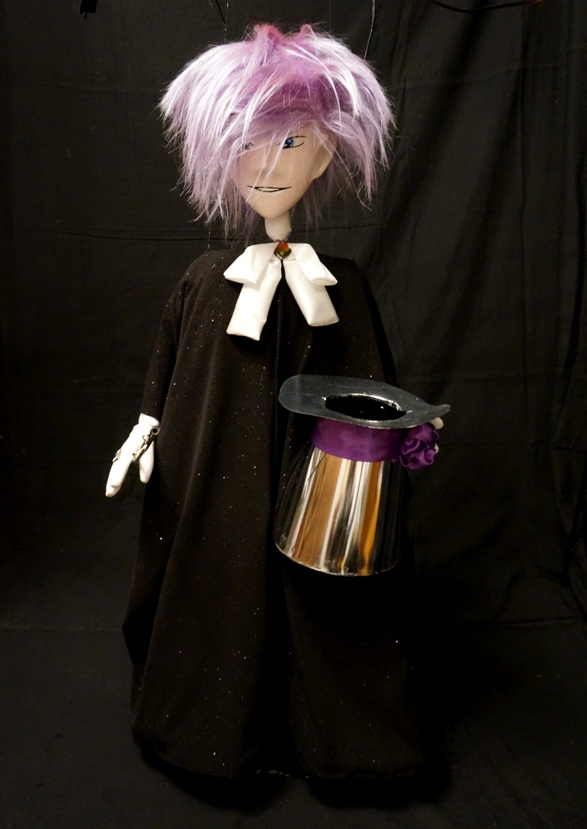 Created, designed, and built by Nikolai Zykov in 2015.
Puppet form: string marionettes with hidden vacuum cleaner + 3 hidden marionettes.
Height: 100cm.
Materials: papier-mache, foam plastic, foam polyethylene, metal wire, fabric.
First presentation - Moscow, Russia.
ANIME MAGICIAN - magician, pulled out of the cylinder 3 funny animals and confetti fountain up to 3 meters height.