MOSCOW RUSSIA
ROBOT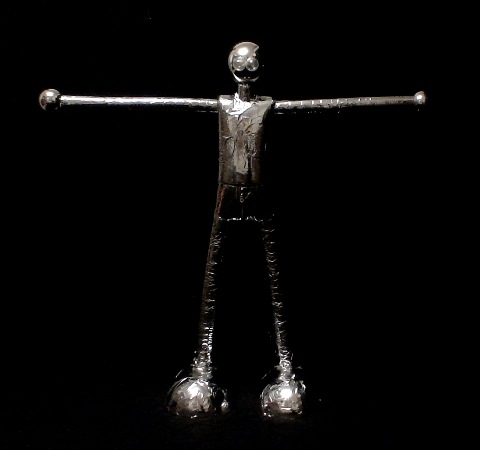 Created, designed, and built by Nikolai Zykov in 2010.
Puppet form: radio-controlled puppet.
Height: 103 cm.
Materials: plastic, foil, 8 radio-controlled engines.
ROBOT - completely radio-controlled puppet which performs separate puppet vignette in live stage puppet performance.
First presentation - December 24, 2010, Main stage of Teplyi Stan Mega Mall, Moscow, Russia.