MOSCOW RUSSIA
CD MAN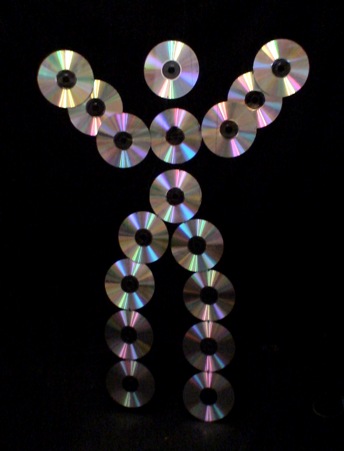 Created, designed and built by Nikolai Zykov in 2010.
Puppet form: transforming string marionette.
Number of strings: 12.
Height: 95 cm / 37 in.
Materials: 17 compact discs.
First public presentation - December 24, 2010, Main stage of Teplyi Stan Mega Mall, Moscow, Russia.
CD MAN - string marionette of CDs . 17 CDs for a few moments turn into a man and then back into stacked CDs.
See PHOTO ALBUM of CD MAN.