MOSCOW RUSSIA
INDIAN DANCER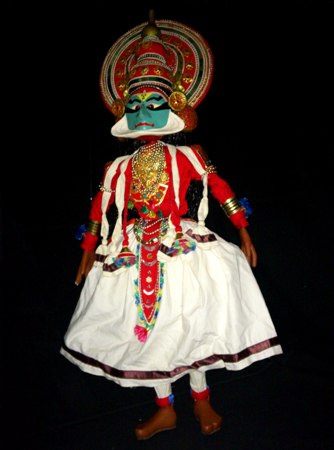 Created, designed, and built by Nikolai Zykov in 1991.
System: marionette.
Height: 94 cm / 37 in.
Materials: papier-mache, foam plastic, foam rubber, wood, metal wire, fabric, plastic.
First presentation - December 8, 1991, Embassy of Australia in Russia.
This very exotic vignette is an unusual combination of ancient Indian traditions of Katkhakali dance and modern pop music.
See PHOTO ALBUM of INDIAN DANCER.
Indian dancer in film "Nikolai Zykov Theatre of marionettes", Moscow, Russia, 1993.
Indian dancer in TV show, Moscow, Russia, 1995.