MOSCOW RUSSIA
INDONESIAN PRINCE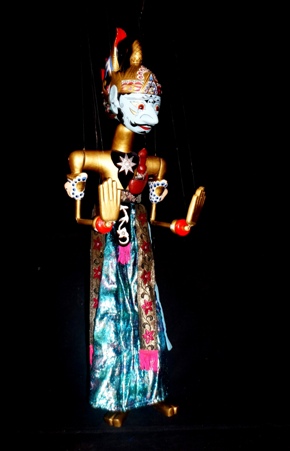 Created, designed, and built by Nikolai Zykov in 1992.
System: marionette.
Height: 100 cm / 39 in.
Materials: papier-mache, foam plastic, foam rubber, wood, metal wire, fabric, glass furniture.
First presentation - December 16, 1992, Residence of Military Attaché of France in Moscow.
The puppet is made in conformity with traditional Indonesian puppet art, and shows the Hero of Indonesian fairy-tales with his flying magic dagger.
See PHOTO ALBUM of INDONESIAN PRINCE.