MOSCOW RUSSIA
TUNISIAN BEAUTY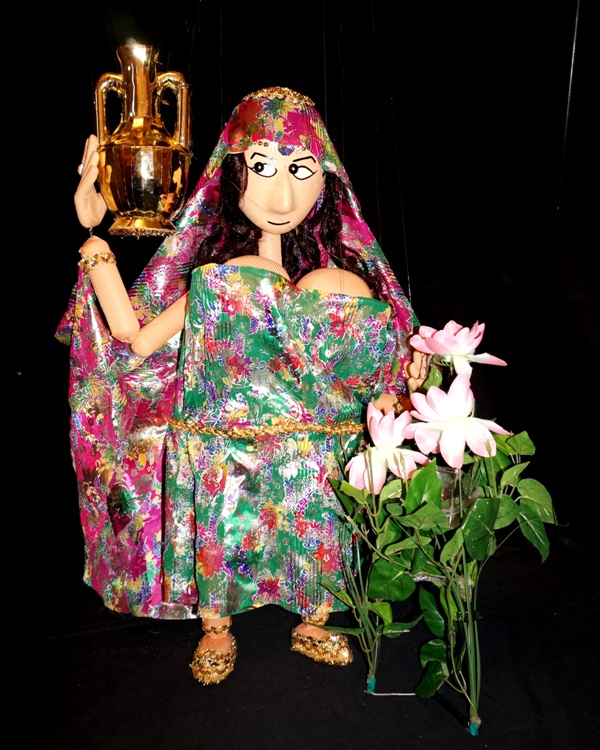 Created, designed, and built by Nikolai Zykov in 1994.

Puppet form: short string marionette.

Height: 102 cm / 40 in.

Materials: papier-mache, foam plastic, foam rubber, wood, metal wire, fabric, foil, glass furniture.

First presentation - September 1, 1994, Zvezda Concert Hall , Narofominsk, Russia.

TTUNISIAN BEAUTY - multifunctional trick marionette with illusions: appearing of real water in empty pot, opening of the flowers after watering.

The puppet has moving side to side eyes and breathing chest.
Step 1: dance of the puppet with a jag on her head.
Step 2: the Beauty tries to water flowers, but the jag is empty.
Step 3: the Beauty goes to the spring to take water (pantomime).
Step 4: the Beauty waters the flowers with real water.
Step 5: the flowers come out.