MOSCOW RUSSIA
LITTLE SPACE TRAVEL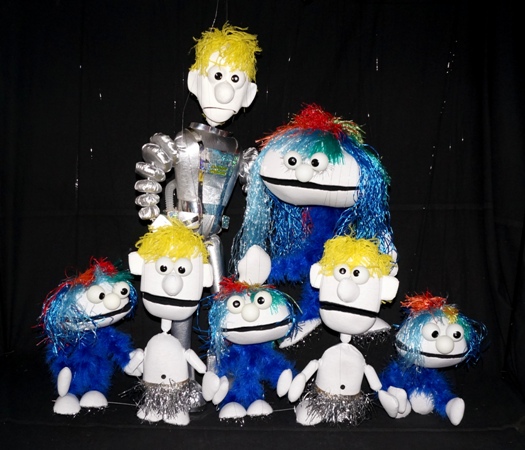 Created, designed, and built by Nikolai Zykov in 1989.
System: marionette.
Height: 90 cm / 35 in.
Materials: papier-mache, foam plastic, foam rubber, wood, metal wire, fabric, threads, foil.
First presentation - November 22, 1989.
LITTLE SPACE TRAVEL - 7 string marionettes which are controlled by one puppeteer separately, as well as 2, 5 and 7 marionettes simultaneously.
LITTLE SPACE TRAVEL - the love story between a Spaceman and an Alien on a far planet.
See PHOTO ALBUM of LITTLE SPACE TRAVEL.
Little Space Travel in TV show, Moscow, Russia, 1995.