MOSCOW RUSSIA
RED SINGER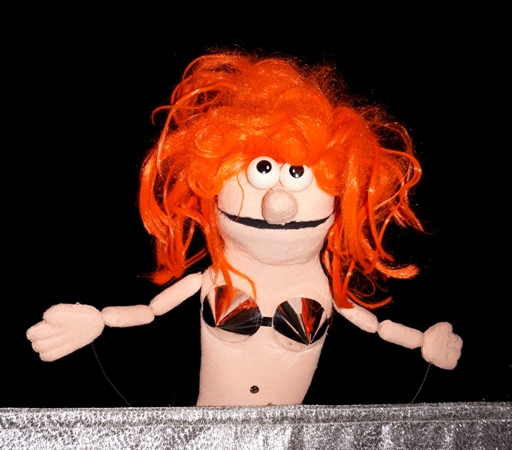 Created, designed, and built by Nikolai Zykov in 2000.
System: hand puppet.
Height: 60 cm.
RED SINGER - hand puppet in The Muppet Show style.
Materials: foam rubber, metal wire, fiber plastic, fabric.
First presentation - September 19, 2000, Theatre Municipal of Charleville-Mezieres , France. 12-th World Festival of Puppet Theatre.