MOSCOW RUSSIA
MOSCOW NIGHTS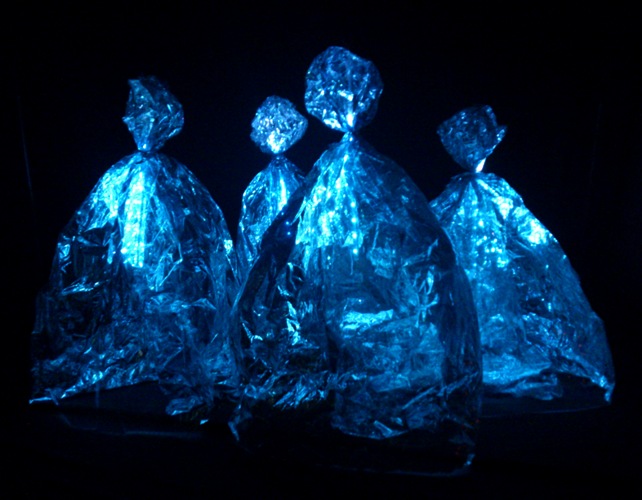 Created, designed, and built by Nikolai Zykov in 2012-2018.
Puppet form: 8 glow marionettes.
Height: 90 cm.
Materials: LED, foil.
First presentation of 4 marionettes - May 22, 2012, Rossiya Molodaya Concert Hall, Moscow, Russia.
4 additional marionettes were made by Nikolai Zykov in 2018. The premiere of miniature with 8 marionettes took place in the House of Scientists of TsAGI, Zhukovsky, Russia, February 4, 2018.
See PHOTO ALBUM of MOSCOW NIGHTS.