MOSCOW RUSSIA
METAMORPHOSES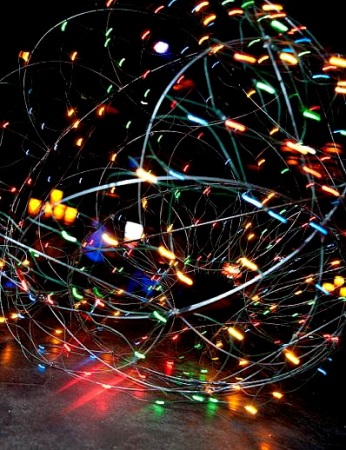 Created, designed, and built by Nikolai Zykov in 2003.
Puppet form: "free two rods" (or horizontal rod puppet) self-luminous transforming object puppet with 3 additional rods.
Length: 90 cm / 3 ft.
Materials: 300 electric lamps, electric wire, fiber plastic.
First presentation - December 14, 2003, Concert Hall "Baku", Moscow.
See PHOTO ALBUM of METAMORPHOSES.