MOSCOW RUSSIA
MATRYOSHKAS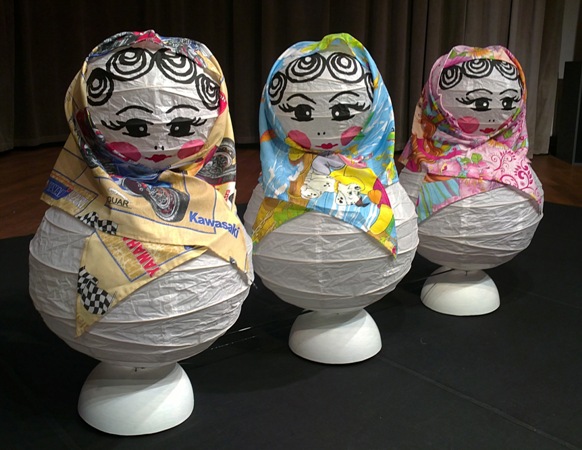 Created, designed, and built by Nikolai Zykov in 2011.
Puppet form: radio-controlled puppets.
Height: 80 cm.
Materials: paper, fabric,
plastic, 6 radio-controlled engines.
Matryoshkas - 3 completely radio-controlled puppets which perform separate puppet vignette in live stage puppet performance.
First public presentation - March 22, 2011, GlavUpDK Concert Hall (Main Administration for Service to the Diplomatic Corps under the Ministry of Foreign Affairs of the Russian Federation), Moscow, Russia.
April 8, 2012 - participation of MATRYOSHKAS in TV Show, TVC TV, Russia. Video