MOSCOW RUSSIA
LOCOMOTIVE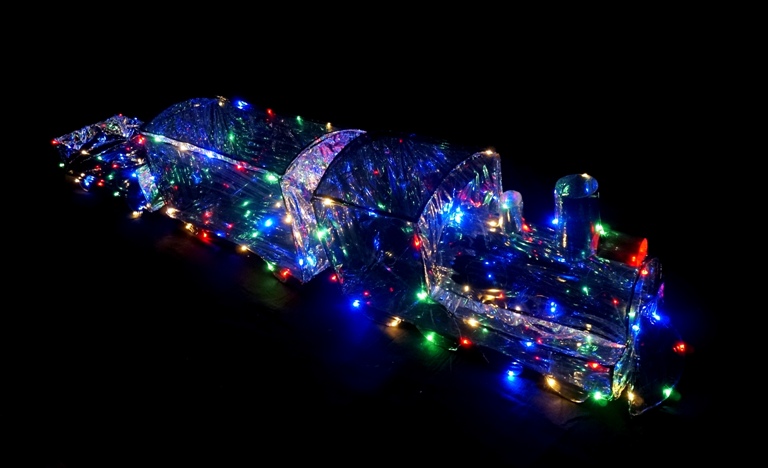 Created, designed, and built by Nikolai Zykov in 2021.

Puppet form: LED horizontal marionette.

Length: 180cm.

Materials: metal wire, sunscreen film, LEDs.

First presentation - January 2 2022, Sinara Centre Concert Hall, Yekaterinburg, Russia.

LOCOMOTIVE - one of the traditional symbols of the New Year holidays. It has a transparent design, it glows with built-in LEDs and is controlled by a single horizontal filament. A locomotive emerges in parts from a gift box, which in turn turns into a train station.