MOSCOW RUSSIA
JOHNNY AND NATALIE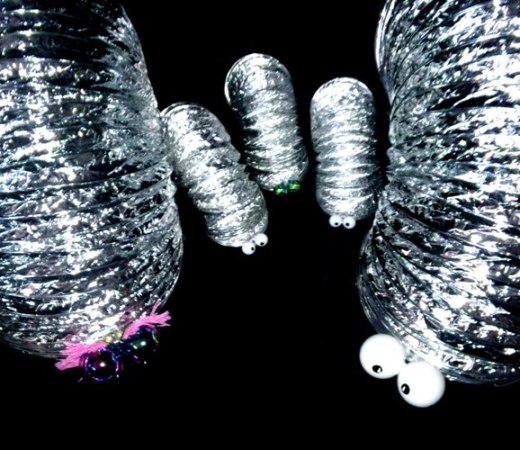 Created, designed, and built by Nikolai Zykov in 2013.
Puppet form: 2 radio-controlled puppets and 3 radio-controlled string marionettes.
Length: up to 1 meter.
Materials: foil, wire, plastic, 8 radio-controlled engines.
First public presentation - March 2, 2013, Cultural Centre, Rybinsk, Russia
JOHNNY AND NATALIE - love story of two caterpillars.