MOSCOW RUSSIA
GUITAR PLAYER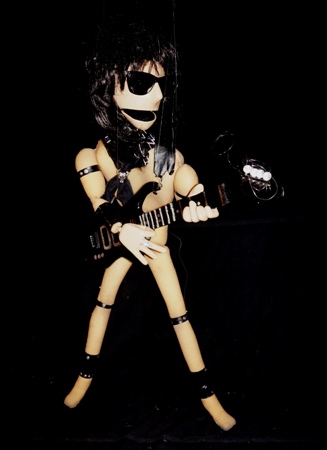 Created, designed, and built by Nikolai Zykov in 1988.
System: marionette.
Height: 105 cm / 41 in.
Materials: papier-mache, foam plastic, foam rubber, wood, metal wire, fabric, synthetic leather.
First presentation - August 22, 1988, Concert Hall of the Baikonur Spaceport (Kazakhstan).
GUITAR PLAYER - string marionette, one of traditional marionette characters.
The presentation of this vignette is accompanied by strobes and fog like in real rock concert.