MOSCOW RUSSIA
FIRE FLIES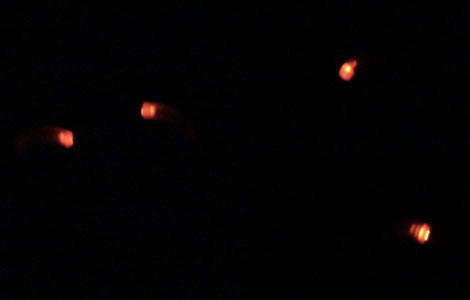 Created, designed and built by Nikolai Zykov in 2009.
Puppet form: "flying above spectators" self-luminous string marionettes.
Maximum distance between objects is 4 m / 13 ft.
Materials: fiber plastic, electric lamps.
First presentation - August 17, 2009, Berezovaya Roscha Concert Hall, Povedniki, Russia.
Fire flies - flight of 4 self-lighting fire flies above the spectators.
All 4 objects are operated by one puppeteer simultaneously.