MOSCOW RUSSIA
NORTHERN GIRL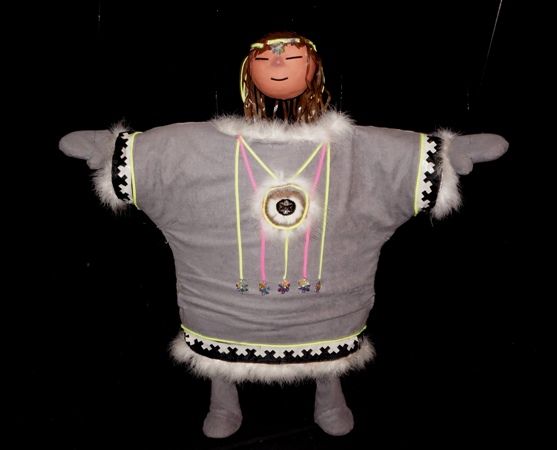 Created, designed, and built by Nikolai Zykov in 1992.
System: marionette.
Height: 90 cm / 35 in.
Materials: papier-mâché, foam plastic, foam rubber, wood, metal wire, fabric, glass furniture, down.
First presentation - December 16, 1992, Residence of Military Attaché of France in Moscow.
NORTHERN GIRL - strings marionette with original construction of the body and the head.
This Girl likes to dance till losing her head.
Northern girl in TV show, Moscow, Russia, 1995.