MOSCOW RUSSIA
ANCIENT EGYPT VIGNETTE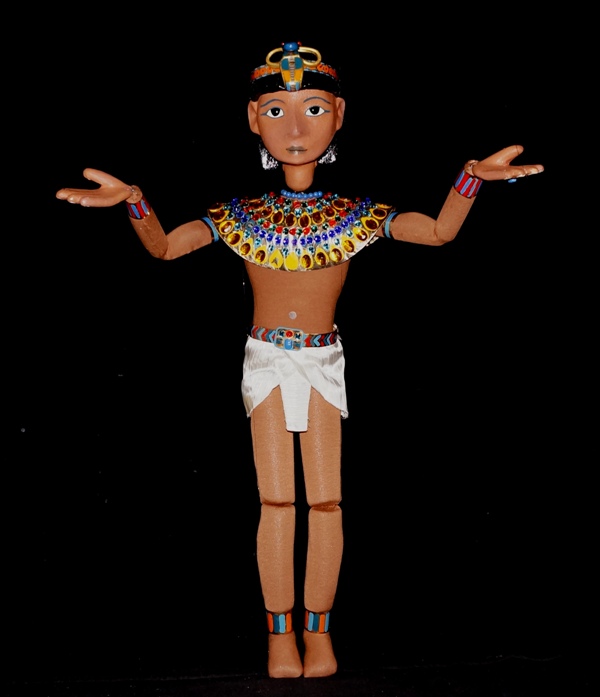 Created, designed, and built by Nikolai Zykov in 1986.
System: marionette.
Height: 81 cm / 32 in.
Materials: papier-mache, foam plastic, foam rubber, wood, metal wire, fabric, foil, glass furniture.
ANCIENT EGYPT VIGNETTE - marionette which has unique skeleton of fabric.
This vignette represents the dance of Young Egyptian Pharaoh (14-th century BC).
See PHOTO ALBUM of ANCIENT EGYPT VIGNETTE.
Ancient Egypt vignette in film "Nikolai Zykov Theatre of marionettes", Moscow, Russia, 1993.