MOSCOW RUSSIA
GOLDEN DRAGON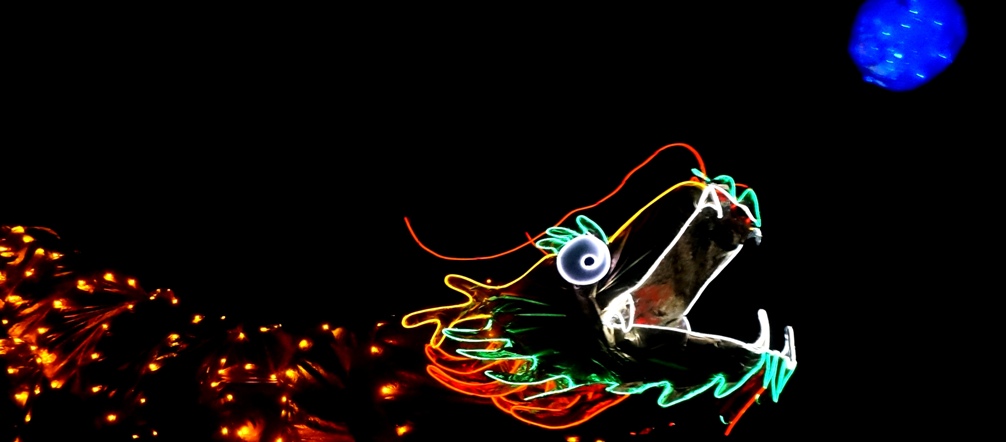 Created, designed, and built by Nikolai Zykov in 2020.
Length - 4.5 meters.
The system of puppet: giant rod puppet.
Materials: LEDs, EL-wire, electrical wires, sun foil, carbon fiber.
First presentation - August 28 2021, City Concert Hall, Sterlitamak, Russia.
GOLDEN DRAGON is an unique gigantic luminous puppet, animated in front of the audience and flying over the auditorium.