MOSCOW RUSSIA
BEE AND DRAGONFLY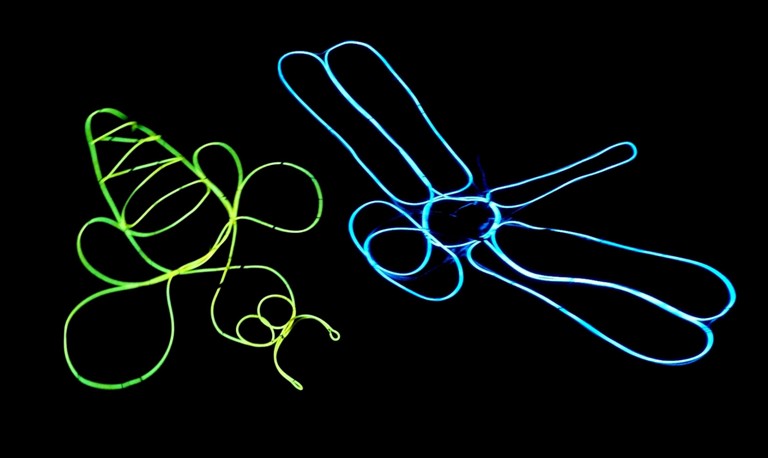 Created, designed, and built by Nikolai Zykov in 2013.
Puppet form: glow string marionettes.
Bee: 35 cm.
Dragonfly: 50 cm.
Materials: EL wire (electroluminescent wire), metal wire.
First presentation - July 19, 2013, Culture Centre, Chilgok, South Korea.
BEE AND DRAGONFLY - two glowing cold neon string marionettes with movable wings, controlled by one puppeteer.